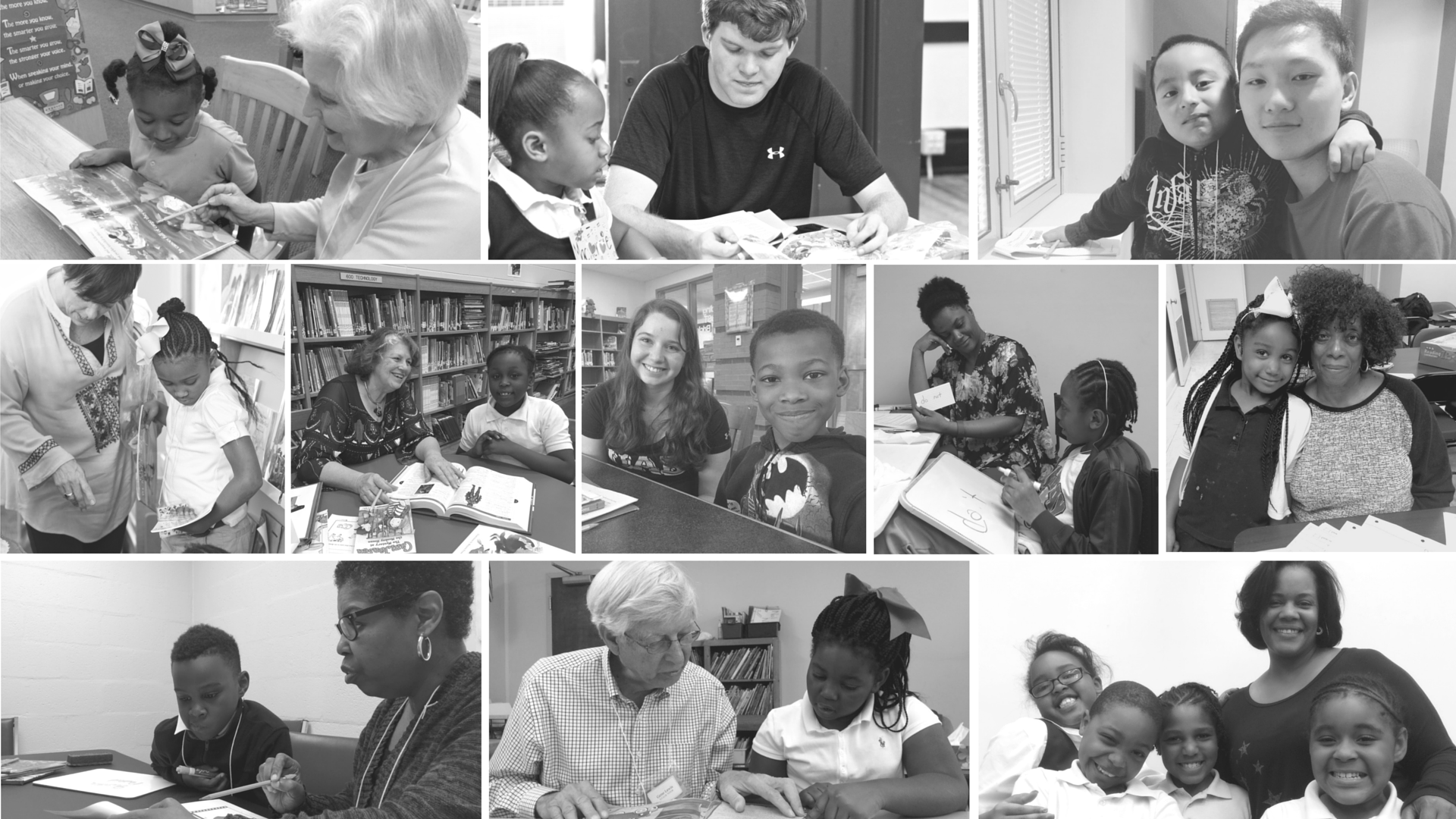 Do you see the smiles on these students' faces? Those smiles are there because of STAIR volunteers.
170 second graders from 11 different Birmingham City Schools came to STAIR this year. Two days a week, each of these students had a tutor who invested in them. Some were even lucky enough to be greeted by volunteers who assisted in serving them healthy snacks to ensure their bellies were full before getting to work.
By teaching these second graders to read, building relationships with them, and spending one-on-one time with them, our volunteers helped to equip these students with the skills they need to be successful in school and in life. Some children more than doubled their reading scores, other students found love and support they don't find at home, while other students developed a lifelong love for reading.
The pictures above represent just a few of the volunteers who are actively making a difference in these students' lives. To all 350 STAIR volunteers... Thank you! Thank you for your patience. Thank you for your dedication. Thank you for empowering Birmingham's students with increased reading skills and self-esteem.
Learn more about volunteering with STAIR here.