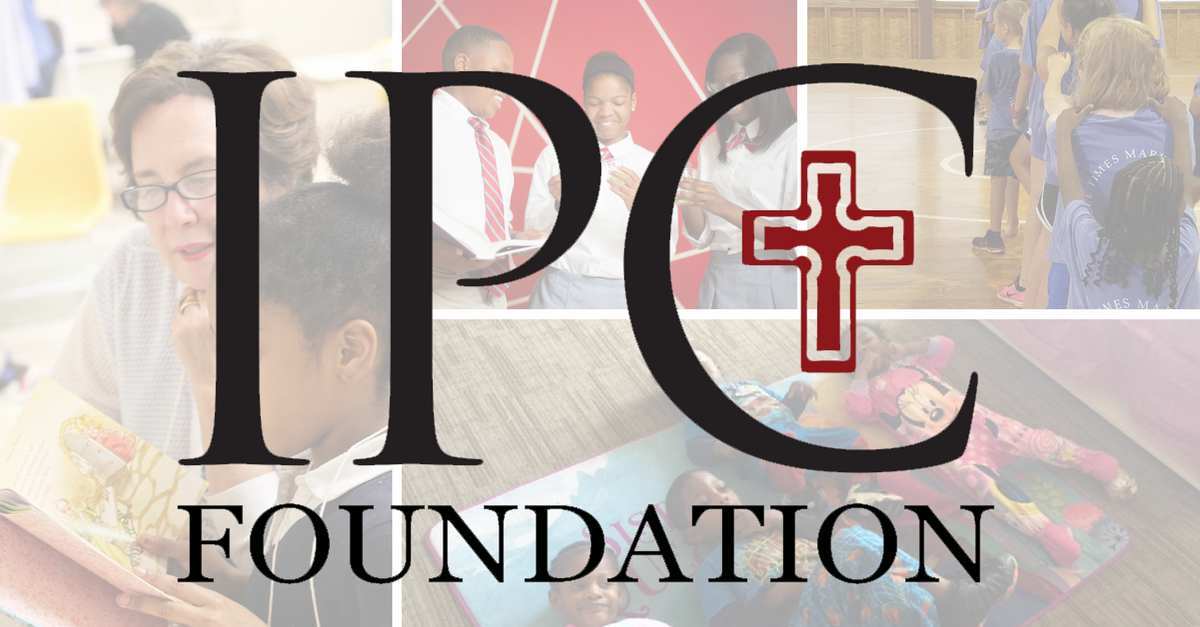 National Philanthropy Day® (NPD) is a special day set aside each year to show appreciation for all that has been accomplished in the culture of philanthropy. It's an opportunity to recognize the great contributions – and those people and organizations making the difference – which makes Birmingham a great community.
STAIR is thrilled to announce that the IPC Foundation was nominated for National Philanthropy Day's Outstanding Charitable Organization Award.
The IPC Foundation has served as a catalyst for several existing causes in Birmingham, as well as helped to launch several new agencies. Mary Ritter Beard said, "The results of philanthropy are always beyond calculation" and that certainly rings true with the immeasurable impact of the IPC Foundation in Birmingham. However, the Foundation has accomplished remarkable results in the North Avondale/Woodlawn communities through its investment in STAIR, The Open Door, Children's Fresh Air Farm, Growing Kings, SAIL, IPC Pantry, and IPC Social Services.
In 2000, Start The Adventure In Reading (STAIR) was launched as a mission of Independent Presbyterian Church in Birmingham. STAIR served 12 second grade students from Whatley and Avondale schools, students who were struggling in reading. Thanks to the dedication and commitment of 25 volunteers, students were paired with trained tutors two days a week after school to work on their reading comprehension and literacy skills. At the end of the program year STAIR saw an increase in students reading skills as well as their self-esteem. The program grew at a rapid pace and in 2005, STAIR became an independent 501(c)(3). During the 2017-18 school year, the STAIR program will serve over 200 second graders in 13 different Birmingham City Schools. The tremendous growth of the STAIR program and the impact on 1,249 Birmingham students over the past 16 years would not have been possible without the generous support and commitment of the IPC Foundation.
Several years ago, the IPC Foundation demonstrated its dedication to Birmingham City School students by helping transform The Children's Fresh Air Farm from an overnight camp to a summer learning day program for children from Hayes K-8. The program provides students who might not otherwise have the opportunity to participate in summer programs with an academic program that includes six weeks of reading, writing and mathematics in the morning. Afternoons are filled with art, music, drama, science, as well as recreational activities, like swimming lessons and baseball. The IPC Foundation has played a key role in establishing and sustaining this much-needed summer learning opportunity which serves approximately 70 Hayes K-8 students every year.
Teach for America-Alabama has also been the beneficiary of the Foundation's funding since 2014. The monetary support of the IPC Foundation has enabled them to recruit, retain, and support teachers and impact education inequity in our community and across the state of Alabama.
Growing Kings, last year, engaged 500 boys a week in their mentoring programs. This resulted in 90% of students increasing their reading and math scores, a 25% decrease in yearly school suspensions, 10% increase in school attendance, and a 15% increase in academic performance. The IPC Foundation has played a substantial part in helping Growing Kings work towards their goal of "building stronger men everyday".
The IPC Foundation worked with 9 other foundations to form a collaboration known as SAIL, which stands for Summer Adventures in Learning.  Their mission is to stop summer learning loss and provide meaningful summer experiences for children all over Birmingham. This group has expanded throughout the state of Alabama and provides almost $1.0 million annually to over 40 different summer learning programs.
The IPC Food Pantry serves over 20 families per week, primarily from the North Avondale community. IPC's Community Ministries also has a Social Services program and in the words of Rev. Susan Clayton, Director of Community Ministries at IPC, "I can't begin to imagine how many people have been served by Social Services over the 30 years it has been active--thousands!".
The IPC Foundation continues to look for ways to provide opportunities for members of the community to improve their job opportunities and quality of life through funding. In September of 2016 IPC launched The Open Door, a ministry which seeks to provide meaningful opportunities for residents of Kingston and North Avondale to access services that will assist them in achieving their goals of education, employment, family stability, and enrichment for adults and children. Opportunities which lead to increased hope for a future in which individuals and families can flourish. The IPC Foundation has played a crucial role in establishing this new community program in its first year, enabling Open Door to serve as many as 14 GED students, 10 ESL students, and 8 Adult Literacy students at a time. Additionally, the program has invested in as many as 10 children at a time through childcare while parents are in class.
Though these numbers paint a picture of the Foundation's achievements, the greatest measure of success can be seen in lives that have been impacted through the Foundation's funding. Last September, Officer Buntley and Jacob were paired together at IPC's STAIR program. At first, they were both a bit shy and would immediately jump into working on their lesson each Thursday afternoon at 3:45. Jacob, though eager to learn, would get overwhelmed by all the words on the page and didn't hesitate to let Officer Buntley help him read a book. Slowly that all began to change, and the day would start off with a high five and Jacob telling Officer Buntley about his day at school and sharing things that had happened since they last met. As Jacob began to trust Officer Buntley and their relationship, he finally got to the point where he was eager to read entire books all by himself, without any help.
One day, Jacob came in, proudly holding his report card with a list boasting his name on the honor roll. He thanked Officer Buntley for all his help and then gave him a huge hug. Rumor has it that Officer Buntley had to turn his head away as tears welled up in his eyes. In addition to making honor roll, Jacob now has the skills he needs to develop a dream of following in his tutor's footsteps and becoming a police officer.
If the Foundation had not provided financial support for the ministry that IPC dreamed of starting 16 years ago, then STAIR would not be here today. Over 1,200 Birmingham second graders, who have needed one-on-one support and mentoring during the most critical development period of their education, would have faced their literacy challenges without the one-on-one support that the STAIR program provides. The IPC Foundation has been impacting the lives of hundreds of Birmingham's residents for years and will continue to do so for years to come. They are making stories like Jacob's possible for countless other students and adults, providing hope and opportunity for those who need it most.
The NPD Awards Luncheon will be held at the Harbert Center on November the 9th. For more information or to purchase tickets, click here.